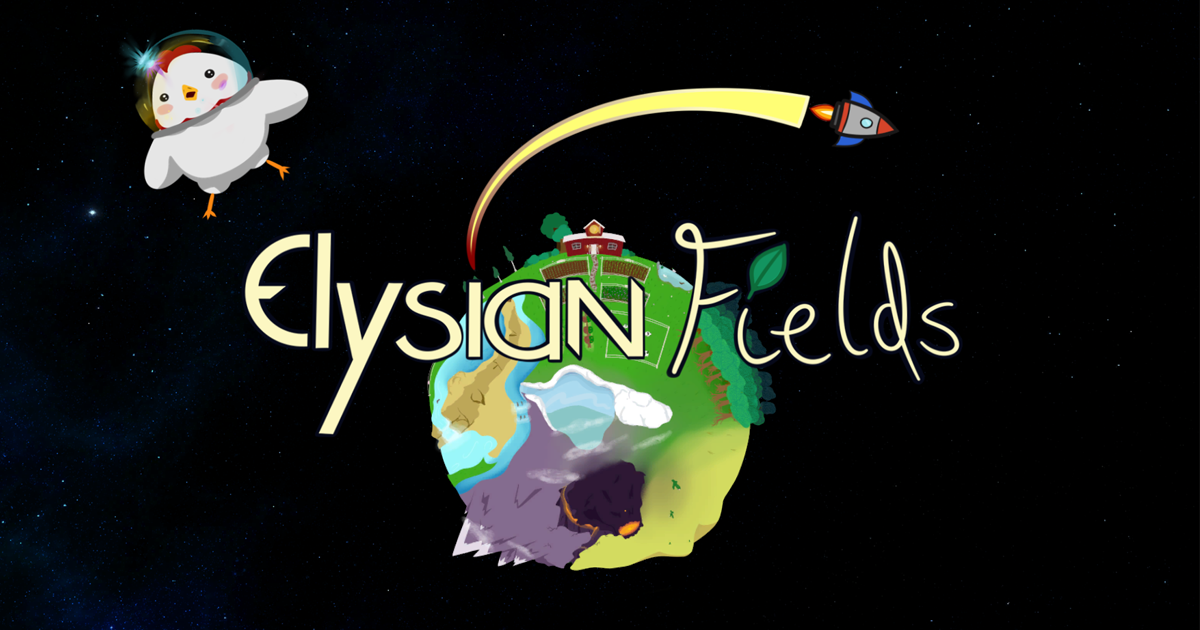 Elysian Fields
Note: Elysian Fields is currently not in development.
Welcome to Elysian Fields, your new home. After working hard and scrounging up enough money, you can finally afford your very own planet orb (Or 'plorb', in local parlance)! From here you can truly start your new life of freedom. Start up your farming planet, trade with other plorbs and use your very own fully customizable spacecraft to explore the unique and diverse solar system of the year 3019! Who knows what weird and wonderful things you'll be able to find out there?
Gameplay
Gameplay in Elysian Fields consists of two distinct types, plorbside and ship based.
When on your plorb, you move around in first person, managing your plots of land as necessary. This includes stuff such as tending to crops and farm animals, expanding your land, upgrading plots and even setting up automation.
When in your ship, you can fly around space as you see fit, exploring asteroid fields and finding cities along the way. Not every sector is entirely safe, though, so be prepared to defend yourself from automated drones and pirates, and remember to keep an eye out for elusive rare material asteroids and treasure spheres!